Manage All Your Sumps in One Place
Seamlessly facilitate real-time monitoring and management of BRIX readings in your CNC coolant sumps. Enhance operational efficiency and extend coolant life with data tracking, intelligent alerts, and predictive analysis tools catered specifically to maintain optimal coolant concentration levels.
What gets measured, gets managed.
~ Peter Drucker, American Management Guru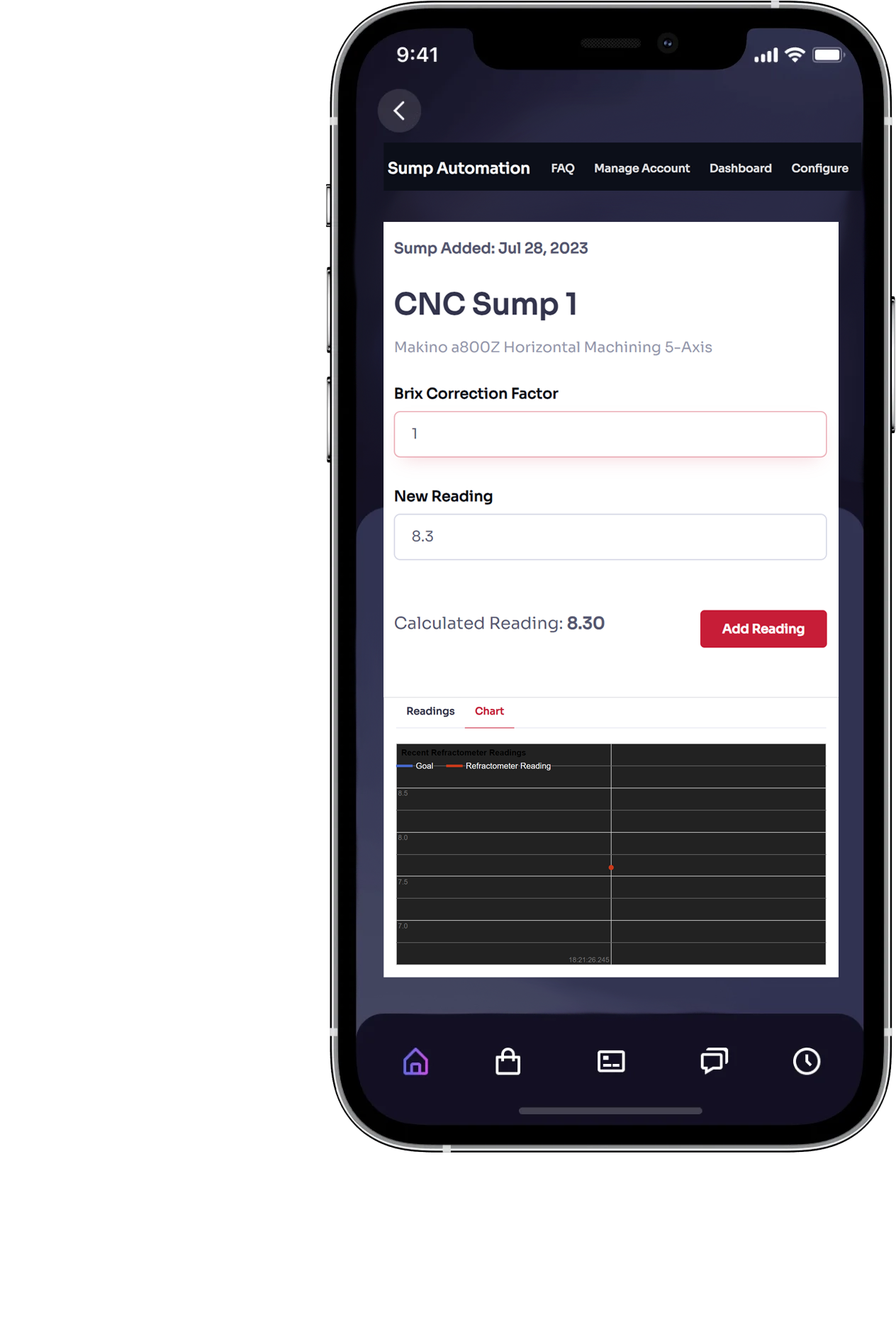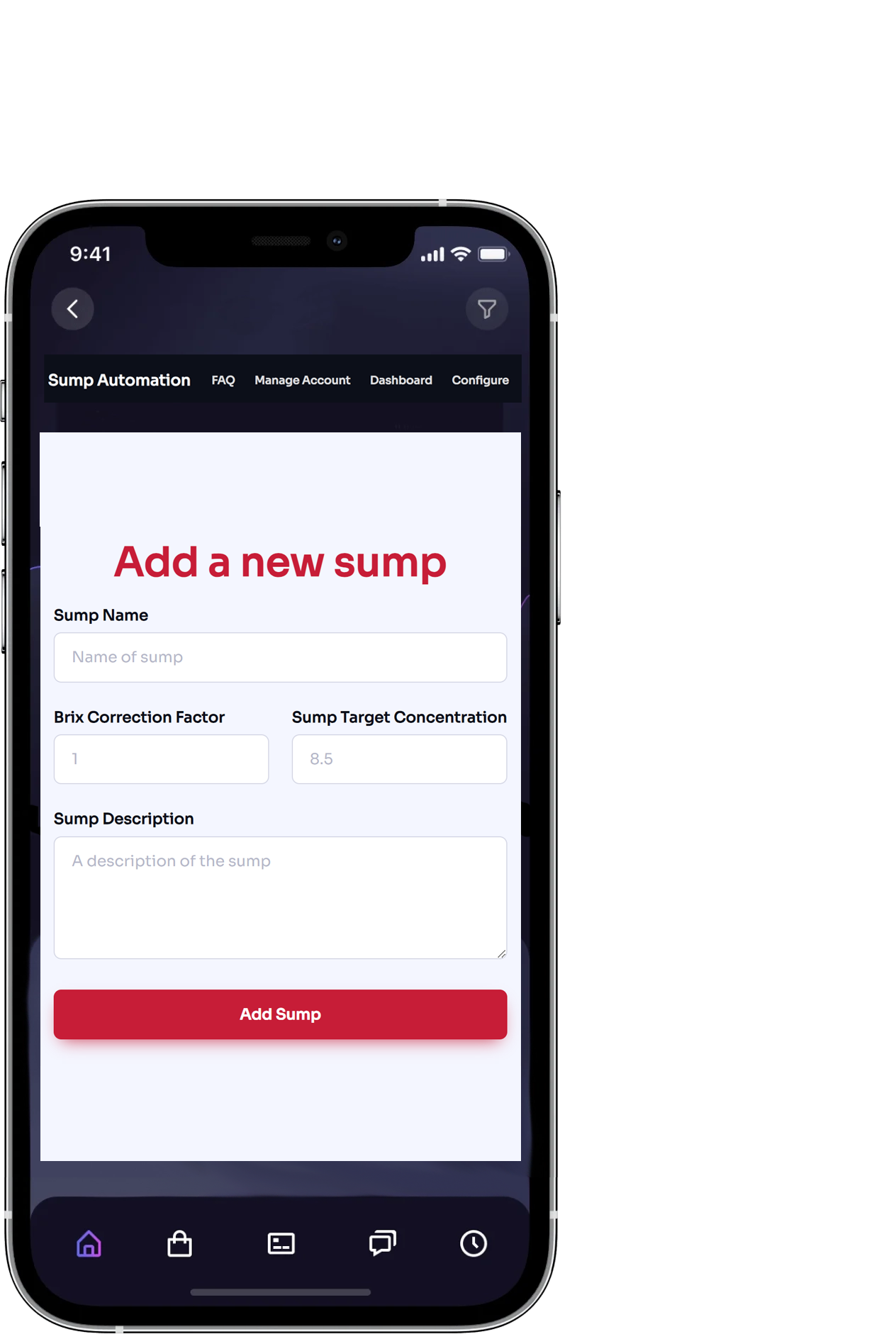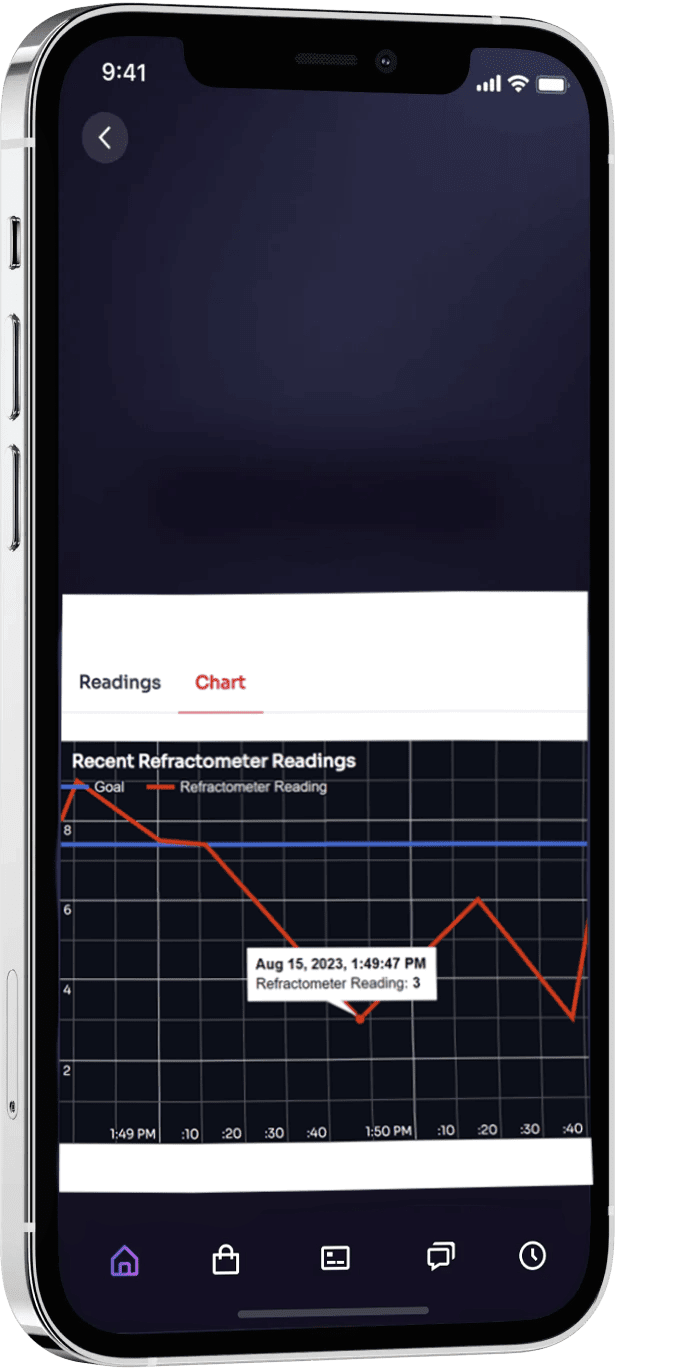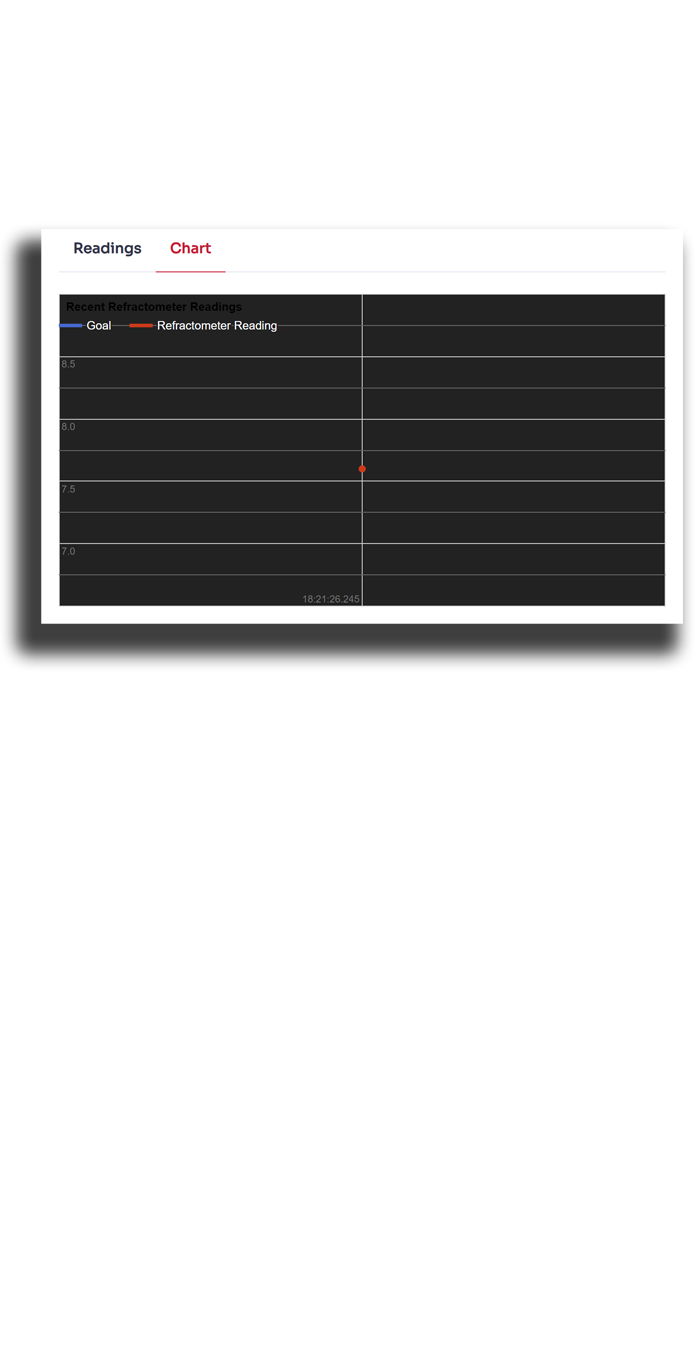 WebApp Features
Check out key functionalities to streamline the management of your CNC coolant sump system below:
Sump Management
Utilize this robust feature to schedule maintenance tasks, monitor coolant quality in real-time, and automate replenishment activities for your CNC coolant sumps, optimizing productivity and coolant longevity. *With the Dazzle 2 integration
Sump Performance History
Get a comprehensive insight into the past performance of your CNC coolant sumps with a detailed log of BRIX readings, maintenance activities, and coolant changes.
Cost Statistics
Make more informed financial decisions with comprehensive cost statistics, featuring in-depth breakdowns of coolant usage, maintenance expenses, and potential savings opportunities.
Support
Benefit from our dedicated support team, available to assist with any technical issues, provide expert guidance, and optimize your coolant management strategies.
Account Administration
Manage user permissions, set access controls, and customize your account settings to ensure a secure and personalized user experience across your organization.
Top Standards
Rest assured that your coolant management is aligned with industry best practices, as the app follows top standards and regulations to ensure environmental safety and optimize machine performance.
How Does It Work?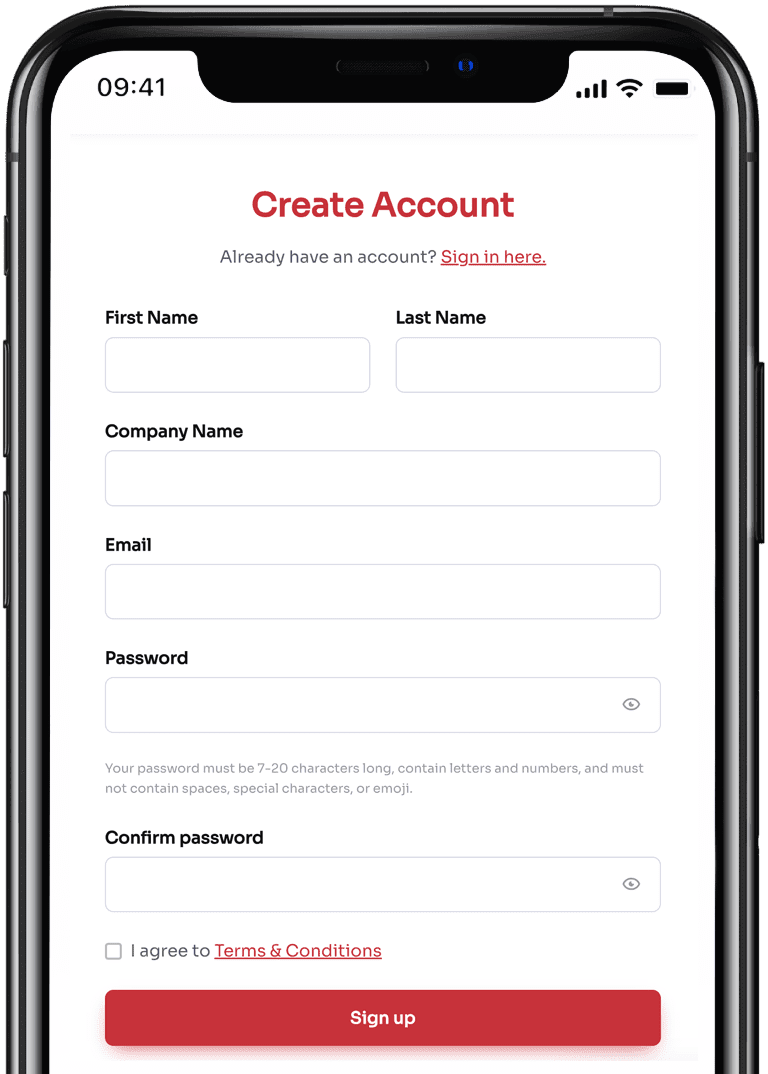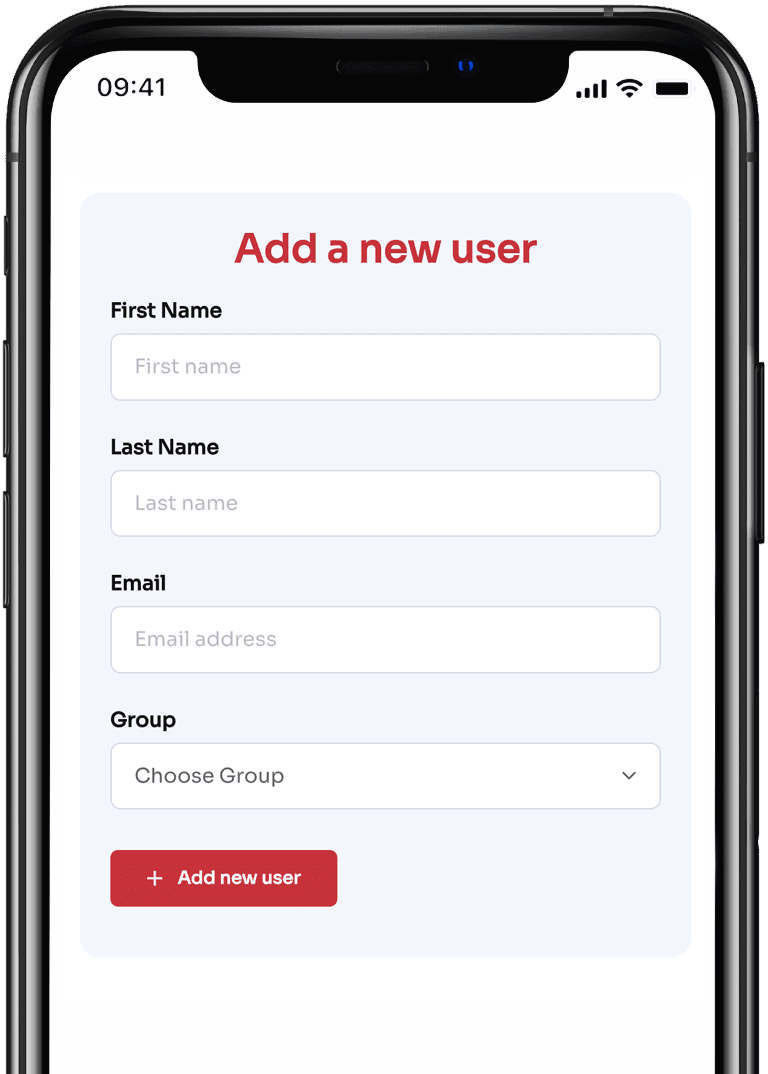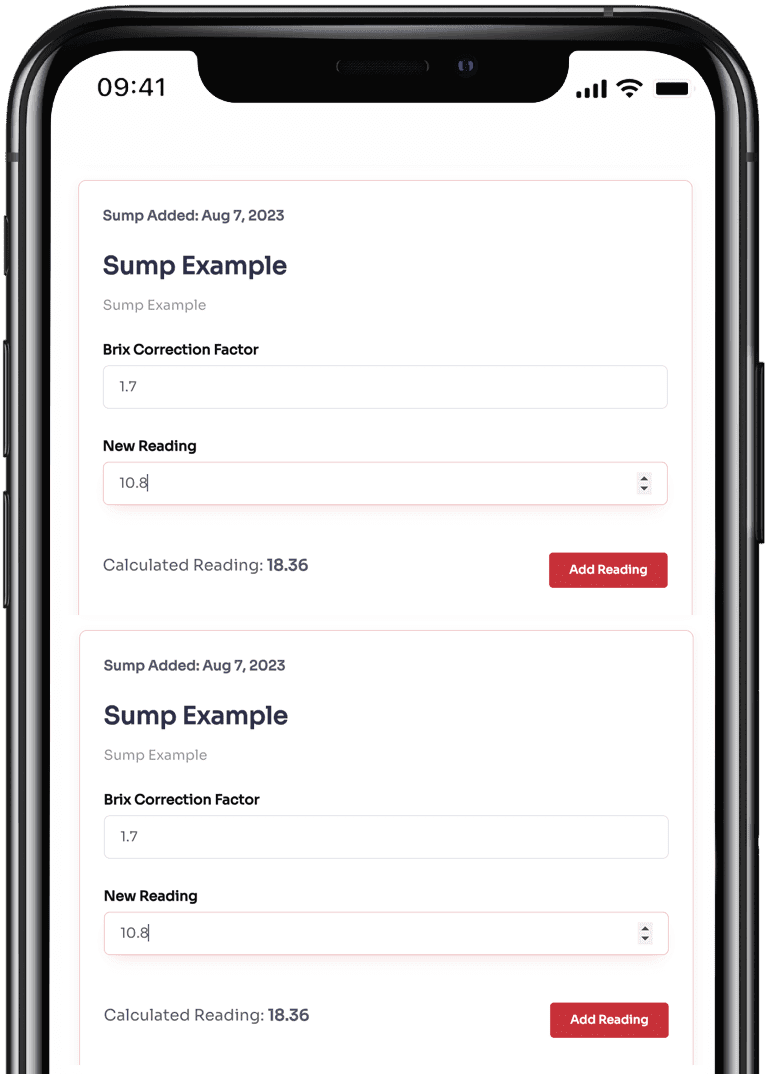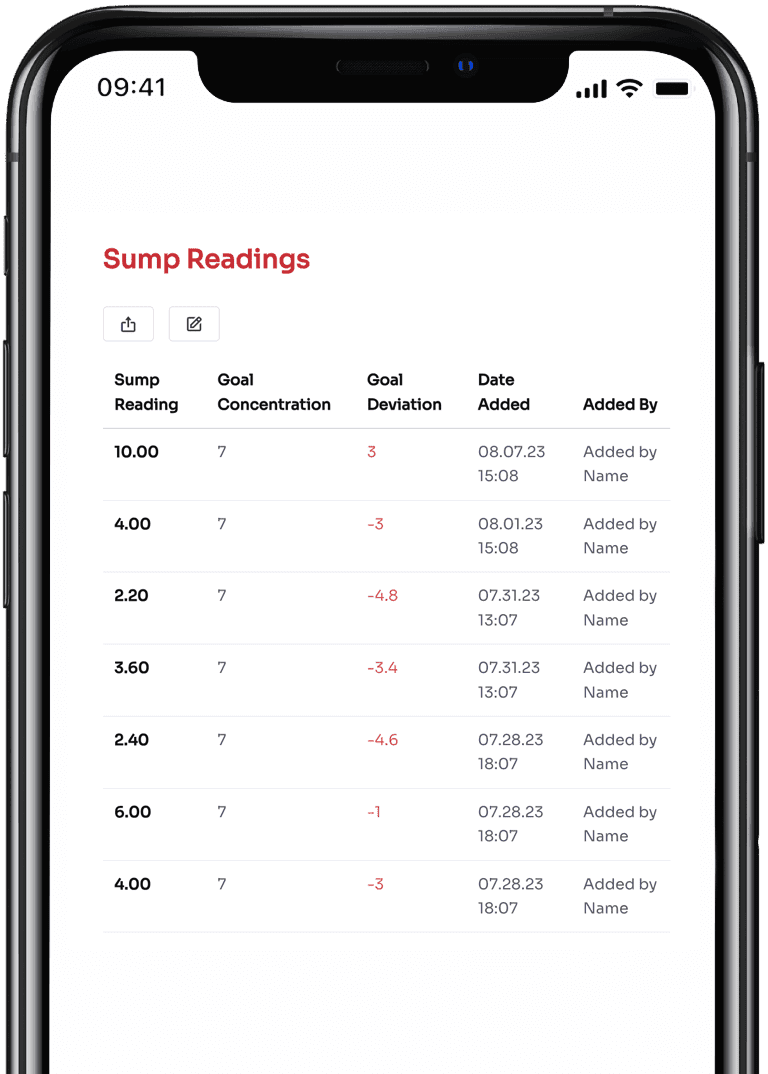 step 1
Sump Management
Set up your account with a main point of contact as an administrator. Add and configure your sumps with BRIX Correction Factors and Target Concentrations.
step 2
Add People From Your Team
Assign team members to log BRIX readings under their own unique profiles.
step 3
Sump Level History
Admin will see the readings from all team member accounts monitoring your sumps.
step 4
Analyze Your Data
Determine which sumps need attention and adjust. Easily get daily "Sump Log" summary sent straight to your email.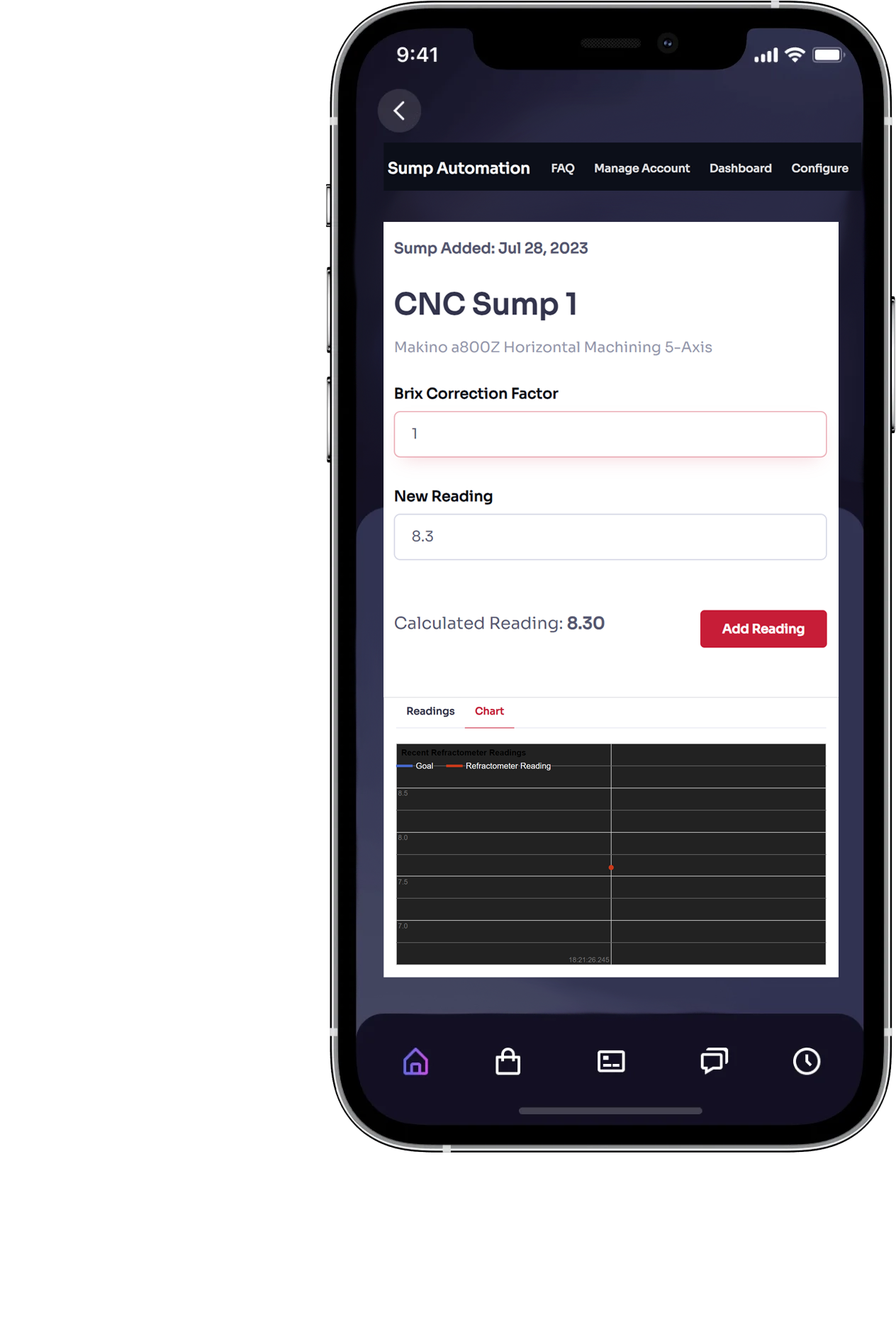 Manage your Sump Goals - Clear and Simple
Optimize Real-Time Monitoring: Leverage the power of real-time monitoring to manage BRIX readings seamlessly in your CNC coolant sumps, ensuring optimal concentration levels and longevity of your coolant.

Automate Sump Management: Utilize the robust sump management feature in conjunction with the Dazzle 2 integration to schedule maintenance tasks, automate replenishment activities, and improve overall productivity.

Enhance Historical Analysis: Utilize the comprehensive sump performance history to review past BRIX readings, maintenance activities, and coolant changes, enabling informed decisions and strategies for future operations.

Drive Cost Efficiency: Take advantage of detailed cost statistics to gain a better understanding of your coolant usage, manage maintenance expenses, and uncover potential opportunities for cost savings.

Automate Sump Management: Rest easy knowing that your coolant management practices align with top industry standards and regulations, ensuring both environmental safety and optimal machine performance.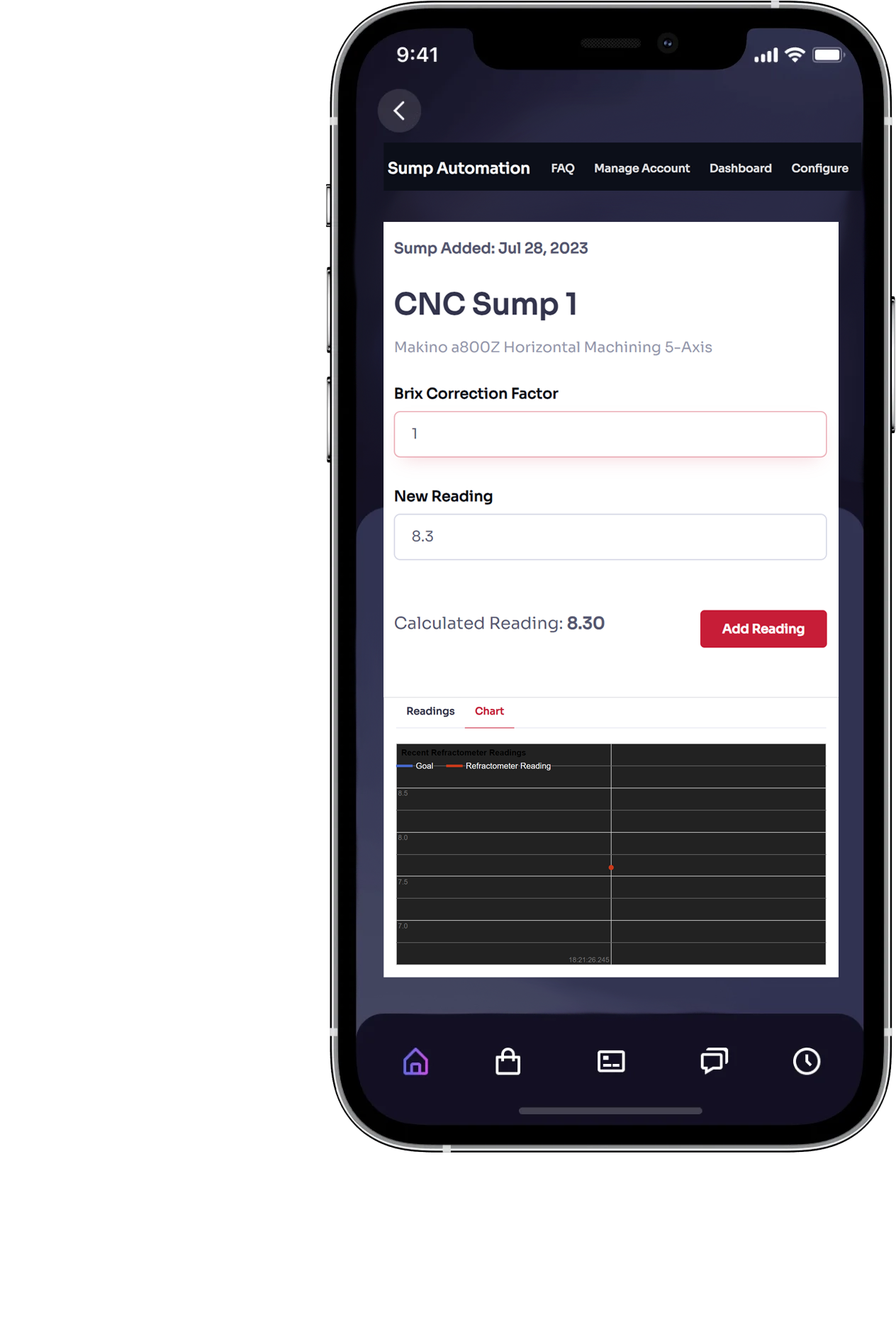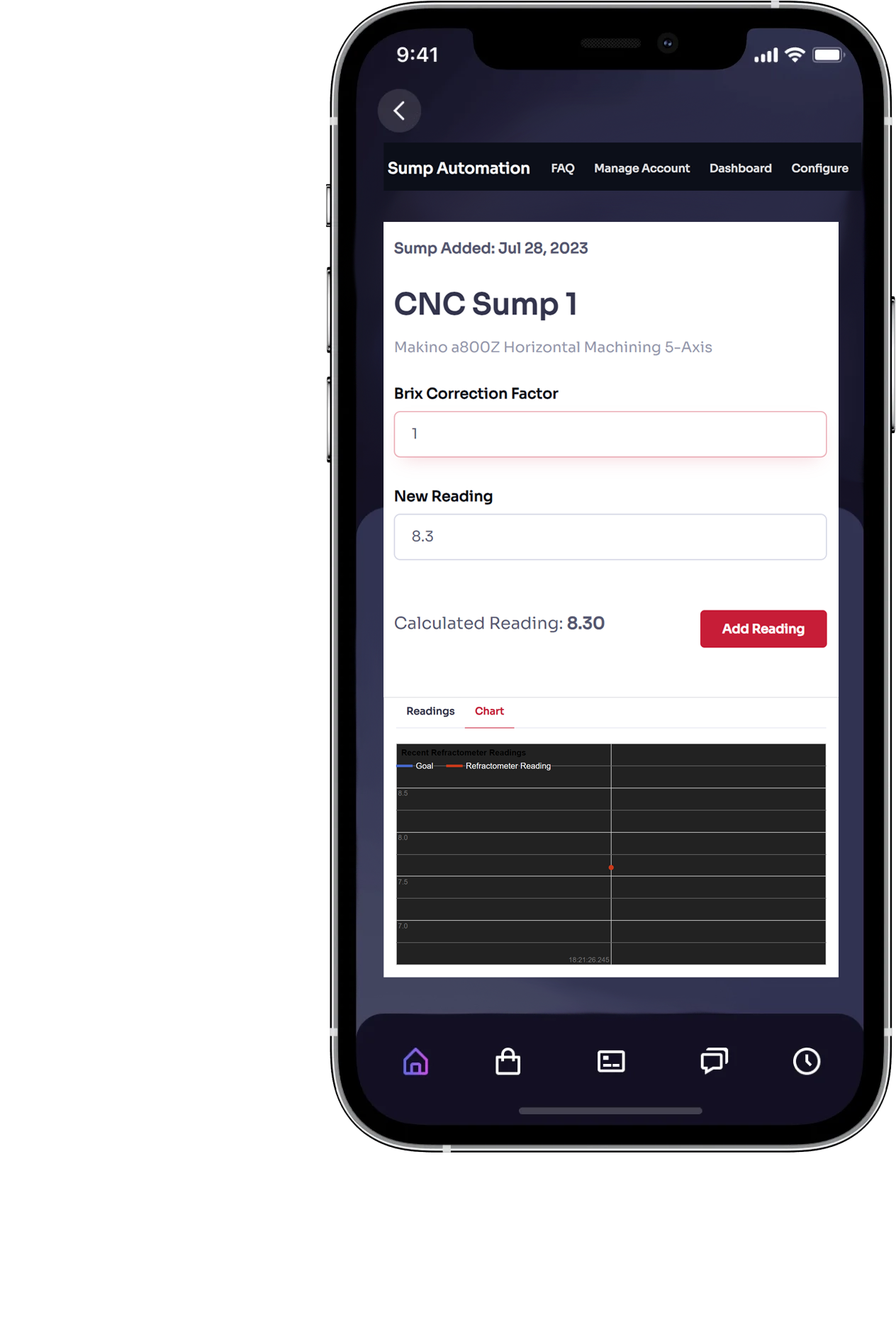 Additional Features and Benefits
This application packs a robust array of features and benefits that aim to provide more than just seamless coolant management. Each aspect has been carefully crafted to enhance your overall experience, drive operational efficiency, and safeguard your valuable data.
Whether you're seeking integration capabilities, predictive maintenance tools, mobile accessibility, or a platform that's primed for scalability, our application covers it all. Discover how our app stands out from the rest, ensuring that you're well-equipped to make an informed decision.
Ease of Use: Clear, intuitive interface and user-friendly navigation that allows both technical and non-technical team members to operate the application with ease.

Integration Capabilities: The ability of the app to integrate seamlessly with existing manufacturing and IT infrastructure, including ERP systems, IoT devices, and CNC machines.

Predictive Maintenance: Predict potential issues or necessary maintenance activities based on the collected data and historical trends, enabling proactive sump management.

Customizable Alerts: The capacity to set up custom alerts for specific conditions such as low coolant levels, high BRIX readings, or maintenance due dates, ensuring timely action.

Data Security and Privacy: Assurance of top-tier data protection measures, including encryption and privacy controls, to ensure the security of all user data.

Scalability: The application's capability to support business growth, managing multiple sumps across different locations, and maintaining performance as the number of users and data volume increase.

Mobile Accessibility: The ability to access the application and monitor the coolant sumps remotely from any device like a phone or tablet, increasing convenience and accessibility for all users.

Reporting Tools: Comprehensive reporting and data visualization tools to simplify complex data, enabling easier decision-making based on insights gained from these reports.

Training and Tutorials: Availability of tutorials, guides, and training materials to help users maximize the application's capabilities and benefits.
Install the WebApp
The Sump Automation app can be installed on all devices for quick access.
Not interested in downloading another app, use our website for the same great experience.
Any questions?
Check out the FAQs
Still have unanswered questions and need to get in touch?
The goal here is to manage the BRIX readings for your CNC coolant sumps. This ensures optimal concentration levels of your coolant. You will also gain a better understanding of your coolant usage, changes and overall productivity.
Yes, this app is a tool for you to better manage your BRIX readings and view your historical data for analysis. We do offer automation systems as well to fully automate your facility if that is your end goal. Contact Zebra Skimmers at [email protected] for more information on full sump automation.
Yes and no. This is a tool for you to keep records of your sump BRIX readings. Your team enters BRIX readings by hand so you can monitor your data. For full automation, a digital refractometer needs to be added to your sumps to automatically enter readings.
Yes! Click on "Manage Account" in the top menu bar. On the left, there is a Security link. On the Security screen, type in your current password. Type the new password you would like to use. Then type it again to confirm that it was entered correctly. Click the "Save Changes" button.
Subscribe to our newsletter to stay informed about latest updates